Case Study - Housing Estate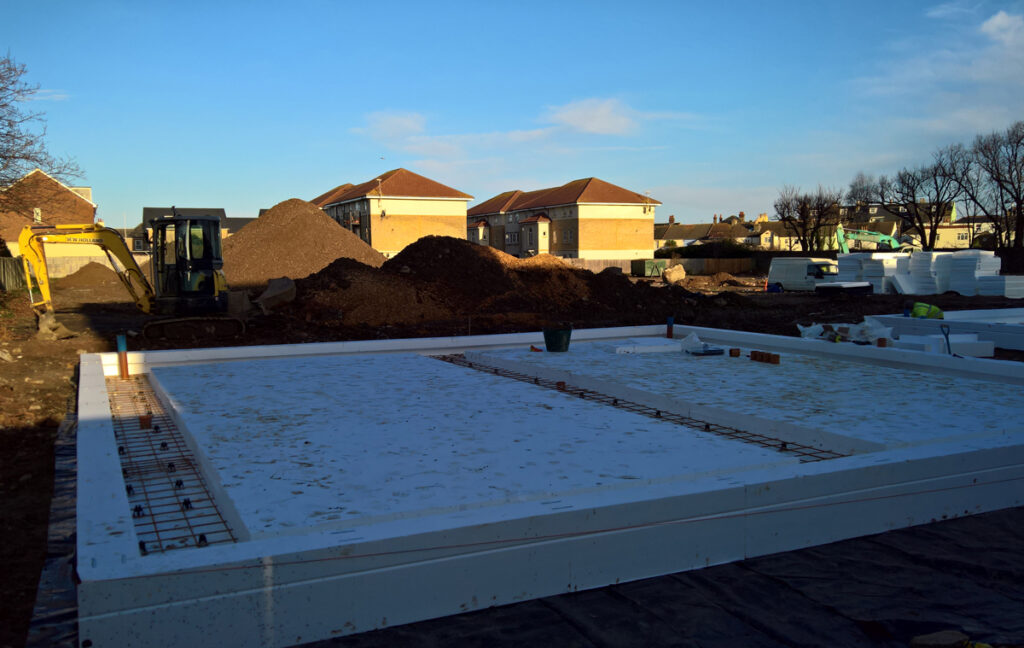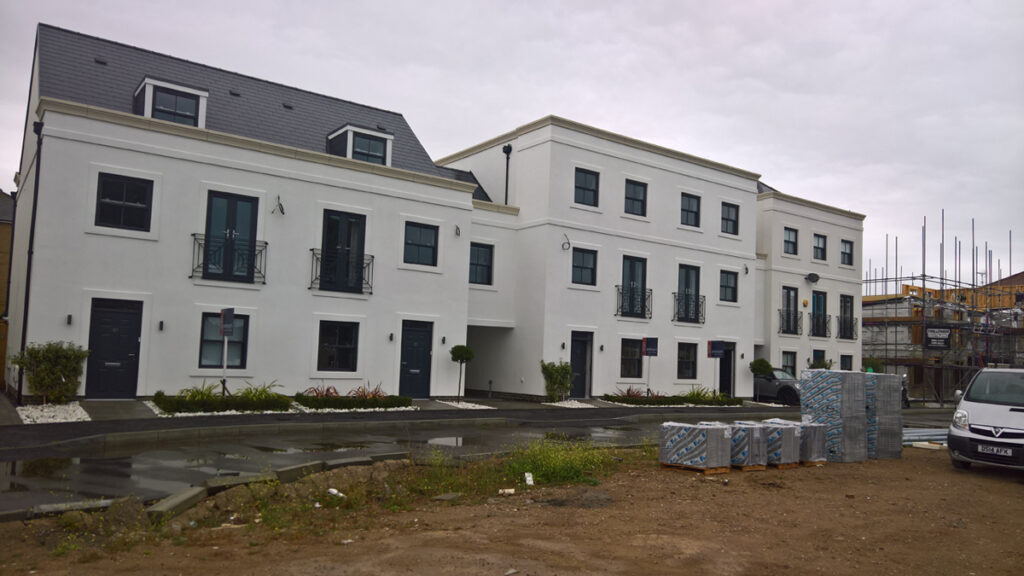 Build Lite has recently been involved in a unique development in Walmer, on the Kent coast. The construction of 30 luxury homes by the local developer/builder ATS Estates, consists of a selection of three and four-bedroom townhouses, all individually designed. They include semi detached and end terraces – all fitted out to an exceptionally high standard. Kent based ATS Estates chose Future Found as their preferred foundation option but with reservations as neither them or their approved groundworks team had used the product previously.
Build-Lite attended site and offered a two-day training session with Milton Groundworks to install the first pair of semi-detached houses concrete slab foundation. This proved very successful as Milton Groundworks is now an approved installer and have recently used the system on their own development.
Future Found offers an easy to install, thermally insulated concrete slab foundation envelope at a significantly lower cost of using a traditional method. It is also suitable for all ground conditions including a chalk bedrock, and as it is manufactured offsite, able to be installed by non-specialist tradespeople, and considerable savings on machine time and spoil removal.
Another major benefit is the high thermal efficiency. Future Found is precision-engineered to provide an ultra-low U-value designed to eliminate cold bridges especially at wall/floor junctions and will last the lifetime of the building without losing any of its thermal properties or water resistance.